Home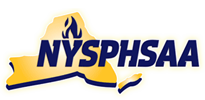 Congratulations to all the umpires at the NYSPHAA Baseball Championships June 11, 2015!

There appear to be two questions that are not able to be answered on Part II, along with another where the answer key is wrong.
In our chapter, we gave credit to all on #23 and #83, but changed the answer on #15 to B.  You are free to do whatever you'd wish.
- Ron Gabriel

3-3-1 PEN: Clarified the sequence of administering penalties to the members of the coaching staff and offending players.
3-3-1q: Added additional inappropriate acts by the offender that would require an immediate ejection.
Points of Emphasis
Intermediate penalties – restriction to the bench/dugout
Proper catcher's equipment
Sportsmanship – Celebrations around or near home plate

Publisher's Note: The National Federation of State High School Associations is the only source of official high school interpretations. They do not set aside nor modify any rule. They are made and published by the NFHS in response to situations presented.
Robert B. Gardner, Publisher, NFHS Publications © 2016
SITUATION 1: A head coach uses vulgar and profane language when addressing the base umpire. The base umpire ejects the head coach without first issuing a warning. RULING: When an unsportsmanlike act using profane language directed at an umpire is judged to be a major violation, the penalty is an immediate ejection. No warning is necessary. (3-3-1f2 Penalty)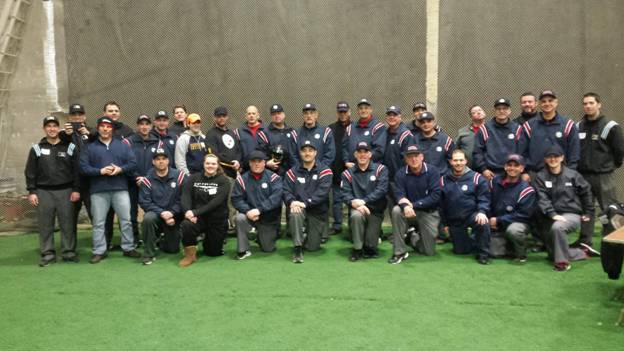 Over 50 umpires from across New York State attended the clinic held on January 9, 2016. This year's staff was led by MLB instructors Rob Drake (#30), Chris Segal (#96) and Ben May (#97). Supporting them were former minor league umpires Matt Arcovio, Ryan Bealo and Andy Draper.
Attendees trained for an entire day which included plate and base mechanics and game management techniques. All attendees had their plate work in the batting cages videotaped for future training and reference.
The clinic again this year partnered with Umps Care to raise money in support of MLB Umpire charities outreach effort. Through donations and raffles a total of $450.00 was collected.