Home
Welcome to the New York State Baseball Umpires Association Website.
Details

Category: NYSBUA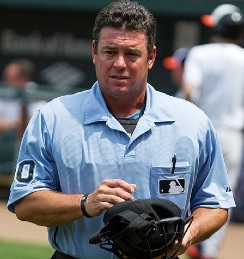 The wife of NY Umpire Clinic MLB Instructor Rob Drake recently passed away. Yvonnka Drake passed away at their home in Arizona on Saturday, September 10. For those who know or met Rob through the NY Umpire Clinic, we are collecting condolences and will be forwarding them to Rob in the near future. If you would like to send your condolences, please email them to Eric Olsen at This email address is being protected from spambots. You need JavaScript enabled to view it..
Details

Category: News

The 2017 NY Umpire Clinic is scheduled for January 7, 2017 from 8:00am to 5:00pm. Instructors and new content will be announced shortly.
Details

Category: News

For those requiring rooms for Friday and/or Saturday night, please contact the Comfort Inn soonest in order to get in on our group rate. Please identify yourself as a member of NYSBUA when making your reservation in order to get the group rate of $96.00 per night.
Annual Meeting Banquet Reservations
If you have not already done so, please email Eric Olsen at This email address is being protected from spambots. You need JavaScript enabled to view it. if you are attending the banquet. The Association pays for 2 dinners for each chapter. Additional people may attend at a cost of $30.00 per person, payable at the door. It is also appreciated if you are not attending the banquet to contact Eric with that information.
 Topics for Saturday Afternoon Business Presentations
Working the Wedge, plate mechanics – Matt Arcovio, Rochester Chapter
Organizing and tax consideration for your chapter – Kyle Geer, Genesee Valley
Suggestions for inter-chapter relations – Eric Olsen, Endicott Chapter
Details

Category: News

High school baseball rules now will require a pitching restriction policy based on the number of pitches thrown in a game.
The revised pitching policy in Rule 6-2-6 was one of six rules changes approved by the National Federation of State High School Associations (NFHS) Baseball Rules Committee at its June 5-7 meeting in Indianapolis. The rules changes were subsequently approved by the NFHS Board of Directors.
Details

Category: News