Home
Welcome to the New York State Baseball Umpires Association Website.

The date for the 2017 NYSBUA Annual Meeting will be Sunday, October 1, 2017. The banquet will be on Saturday, September 30, 2017.
Please make sure you make note of these dates when planning to attend.

Get tips from the pros at the 2017 New York Baseball Umpire Clinic! Hone your skills calling balls and strikes, working the bases, and managing game situations.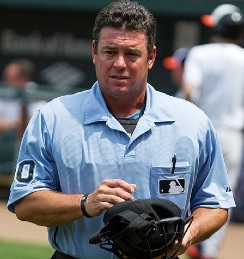 The wife of NY Umpire Clinic MLB Instructor Rob Drake recently passed away. Yvonnka Drake passed away at their home in Arizona on Saturday, September 10. For those who know or met Rob through the NY Umpire Clinic, we are collecting condolences and will be forwarding them to Rob in the near future. If you would like to send your condolences, please email them to Eric Olsen at This email address is being protected from spambots. You need JavaScript enabled to view it..

Video and PowerPoint presentations from the 2016 Annual Meeting on October 1, 2016 are now posted to the website, view the Presentations page for more information.
Topics include:
Inter-Chapter Relations
Concussion Mitigation
Retaining New Members