Home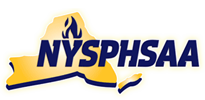 HERMON CARD, a graduate of Maine-Endwell High School (Section IV) and Syracuse University, was a baseball and soccer official for 48 years. Card officiated over 1,300 high school baseball games including more than 200 NYSPHSAA postseason games and 200 high school soccer contests. He was President of his local officiating chapter for six years and Rules Interpreter for 26 years. Card was named Baseball Umpire of the Year and is a member of the Syracuse Baseball Umpires Hall of Fame (2005).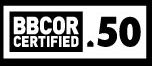 There was a note in the 2012 Rule Book, (1-3-2d Note) inferring that in 2015, non-wood bats would have tamper-evident protocol in place.  Since then, the time frame has disappeared from the book and the wording has been altered.  A question arose at a recent clinic if this 2015 deadline would be in effect.
The response from Indianapolis is: "We are unable to find the technology that is affordable to implement at the manufacturing level. Please tell your schools as long as the non-wood bats have BBCOR .50 on the barrel then they will be compliant."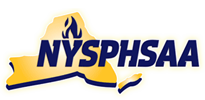 Congratulations to all the umpires that worked
at the NYSBUA Baseball Championships
June 8, 2013!