Over 50 umpires from across New York State attended the clinic held on January 9, 2016. This year's staff was led by MLB instructors Rob Drake (#30), Chris Segal (#96) and Ben May (#97). Supporting them were former minor league umpires Matt Arcovio, Ryan Bealo and Andy Draper.
Attendees trained for an entire day which included plate and base mechanics and game management techniques. All attendees had their plate work in the batting cages videotaped for future training and reference.
The clinic again this year partnered with Umps Care to raise money in support of MLB Umpire charities outreach effort. Through donations and raffles a total of $450.00 was collected.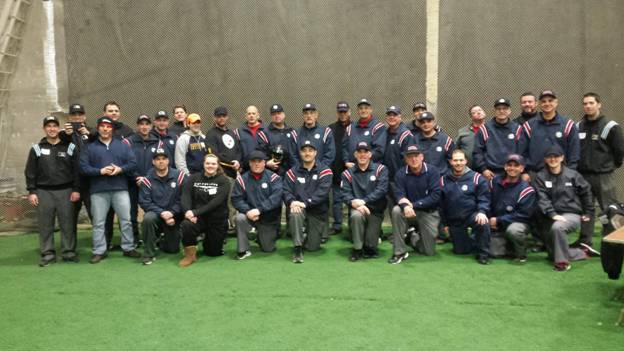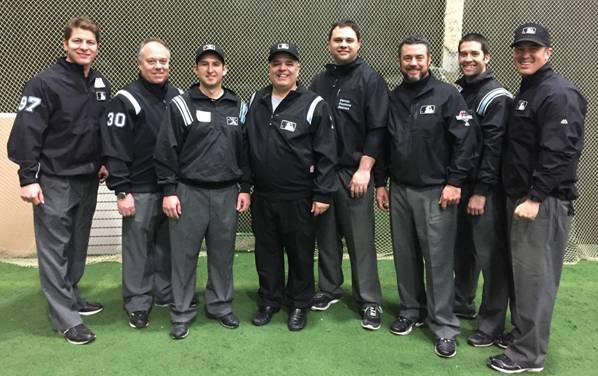 Rob Drake Day in Vestal, NY
In recognition of his continuing effort to support training of umpires who service youth programs in NY, Town of Vestal supervisor John Schaffer proclaimed January 9, 2016 Rob Drake Day in the town.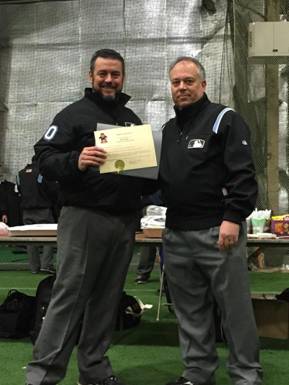 NYSBUA recognized for its contribution to youth sports
Town of Vestal supervisor John Schaffer recognized NYSBUA for their effort to train umpires who service scholastic and youth baseball games. He expressed his appreciation for bring the NY Umpire Clinic to his town for the 4th straight year. 
Started in 2013, the NY Umpire Clinic has provided professional training to umpires from New York and other states who service high school, youth and recreation baseball.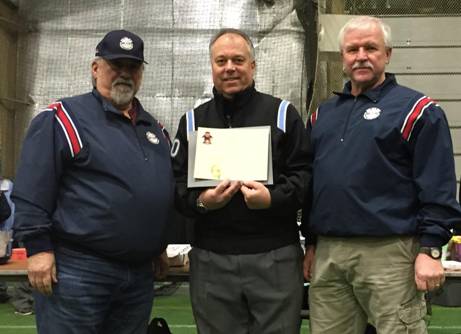 Clinic Raises Money for Umps Care
For the second year, NY Umpire Clinic raised money for Umps Care. Through donations and raffles of Umps Care provided logo items, the effort raised a total of $450.00 to help the organization further its mission.
UMPS CARE Charities is a 501(c)(3) non-profit established by Major League Baseball (MLB) umpires to provide financial, in-kind and emotional support for America's youth and families in need. Through our youth-based programs, professional baseball umpires enrich the lives of at-risk youth and children coping with serious illness by providing memorable baseball experiences, supporting pediatric medical care, and raising awareness for foster care children waiting to be adopted.